"House Party - Tonight's The Night" on DVD!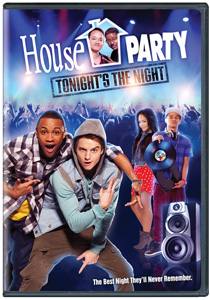 HOUSE PARTY: TONIGHT'S THE NIGHT

On DVD And Video On Demand - NOW!

A pair of high school rappers have two major goals - make music and get hot girls. The best way to get both is to throw the biggest and best house party ever! The night of the party, one of the boys is grounded by his parents, so it's up to his best friend to break him out of his house confinement and get the party started.

Enter to win!

Thanks for visiting EDGE!
Click here to learn about the 365 Gifts Promotion »